Welcome Back
We are so happy to be able to re-open The Wimborne Pig on 5th August. We will be starting initially with a 4 day week, Wednesday through to Saturday, for both lunches and dinner throughout August.
Home dining
We will running our takeaway menu alongside the restaurant on Wednesday, Thursday, Friday and Saturday night.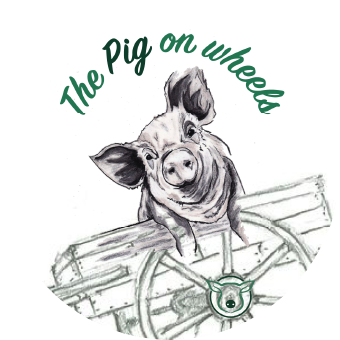 This new era will mean a few changes to the usual Wimborne pig experience. We want you to still have a truly memorable time and enjoy the culinary expertise of our talented chefs. However, there are some guidelines we will need to follow and we will need your help to make sure we are protecting each other as much as possible.
Our Team
We are sure you will agree this is unknown territory for everyone. As we learn to adapt, we ask you show our team patience as they deal with the changes in service. This also means we can't have people stood at the bar to order or to drink.
There will be additional seating outside in our magical garden and we will do our best to accommodate you if you wish to be seated outside. Otherwise it will be first come first serve.
Our team are excited to be back at work, we do have the necessary procedures in place this is to protect us all!
Your Experience
When you arrive, if you haven't booked a table with us, we will need to take the contact details of everyone who comes to see us, this is a requirement set by the Government. We have to keep your details on file for 21 days part of the track and trace procedure we have to follow. This is not a voluntary procedure unfortunately. We will only be allowed to take bookings of up to 6 people per table at this time and we request that you book online through our website, if you find this difficult please call us.
Our team will be taking extra precautions to sanitise the restaurant which means turnaround times may be longer and there will be less tables available due to the distance regulations we have to follow.
---
New Procedures
We have always taken hygiene very seriously but now more than ever we are stepping up our usual protocols to protect you and our team.
We are now registered to the FSG (Food Safety Guru) who have helped us with all risk assessments, hygiene and legal requirements needed to open safely for our customers and staff.
There will be sanitiser stations on the ground floor and upstairs. And we ask our guest to use them before entering.
We ask please, that if you have a temperature, feel unwell, or have any suspected Covid19 symptoms, please stay home and stay safe for the sake of our team and customers. We will be as flexible as we can to accommodate and change bookings.
We ask you to use your common sense with the toilets and not queue. We will be increasing the cleaning procedures in the toilets by cleaning the them hourly. we will only be issuing disposable menus. There will be a sanitiser on each table. and we will increase the cleaning procedures of all surface areas and door handles within the restaurant.
We will clean and sanitise your table when you leave ready for the next guest to arrive. If possible we would like you to pay on card as this reduces the amount of contact.
Our opening hours may vary as we adapt but we will keep our website & Facebook updated. We encourage you to book before you come to ensure you have a table.
If you see anything that you are concerned about or you feel is wrong, please be honest and speak to Jamie, Kym or any member of the team - we will happily listen and take on your feedback as this a new experience for all.
Procedures could potential change as we get back to normality, so please keep checking back here for updates.
We can't wait to welcome you back to The Wimborne Pig, we have missed you. Love Jamie Kym and the rest of the team.